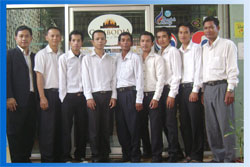 Asia Explorer Travel-Cambodia - Inbound specialist, has been operated in the late 2006 and authorized from the Ministry of Commerce, Ministry of Tourism and the Cambodia's Association of Travel Agent (CATA) of Cambodia. In just a short time we have become a successful and leading travel agency. We are offering travellers of all ages and all backgrounds comfort and security within our country, and a successful extended tour to other Southeast Asia countries.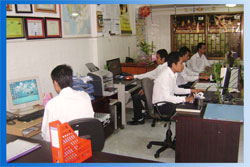 Our professional staff and offices are equipped with modern computers, fax, e-mail and internet to ensure a quick answer and up-to-date information to all customers' need. Furthermore we have many of our own luxurious vehicles, and many experienced local tour guides of multi-languages such as English, French, German, Italian, Japanese, Spanish, Chinese, Thai and Vietnamese. They are ready to serve you in the high class of services with the modern technology.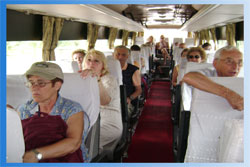 Asia Explorer Travel - Cambodia is very specialized in several kinds of tours for groups and individual travellers around Indochina, such as Cambodia, Laos, Vietnam and Myanmar. We offer a wide range of tailor made tours and package tour programs which includes classic tours, cultural-historical tours, adventure, snorkling-diving tours and other special interest tours. Our services also include tours for those who want to realize the real leisure of their vacation, such as free & easy tours, leisure tours, honeymoon tours, cycling tours, helicopter tours and golf tours. Further, we are very successful in arranging conferences and meeting packages (M.I.C.E) within the country and region.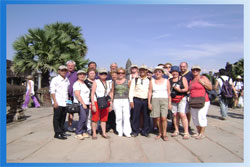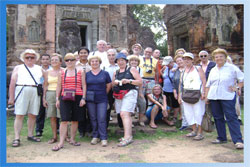 Asia Explorer Travel-Cambodia succeeded in providing comfortable services at a very competitive price due to our own propertie buildings and vehicles. Both in Phnom Penh and Siem Reap the offices support smooth accomplishments.
Last but not least, as a reliable and professional ground handler, Asia Explorer Travel-Cambodia aims to enhance the Tourism Industry in the region and promote our potential marketplace to the world. We want to become a top leading travel agency in Southeast Asia with our motto ''Come as a guest and go back as a friend''.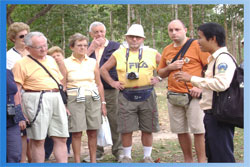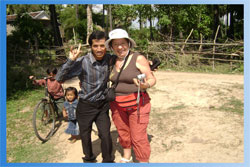 For your kind reference we are mentioning here the services which are provided to the guest by our efficient staff.
Inbound & Outbound Tours
Shore Excursion for Crews/Sailors
Responsible Tourism, Incentive Tours & M.I.C.E
Worldwide Air Ticketing & Hotel Reservation
Visa & Passport Services
Car Rental Services
Helicopter Rental and Charter Flight
Multilingual Tour Guide & Driving Licese Services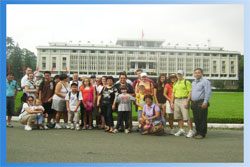 Therefore in this connection, if you have any sort of enquiry related to any kind of above services please do not hesitate to contact us. We are your representative in Cambodia & Indochina.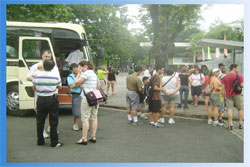 Please allow us the privilege of looking after you, your guests in Cambodia, Indochina and region. If you already have a partner, we are confident that we can offer you a higher level of service at a competitive price. If you are only just considering, then contact us to help that your choice will suit your needs and your clients needs. We sincerely thank you in advance for your co-operation and kind support towards our agency.