Top Ten Events in Singapore:
1. Dragon Boat Festival:
:
This exciting popular event began in Singapore in 1978.It's origin occur when an admirable poet and statesman living in
China during the Warring States Period (475 – 221 BC),Qu Yuan, was disappointed and extremely sad after he was expatriated and his motherland was overthrown. Then he committed suicide by drowning himself into the river. Ever since people have honored Qu Yuan with exciting dragon boat races. They prepare the dragon boats for the races with embellish ceremonies. This heat boat races take two days competing by 24rowers at Bedok Reservoir.
2. Street Revolution-Singapore Street Festival:
This unique festival draws a great deal of teens and young adults indulging in tasting creative juices and a wide variety of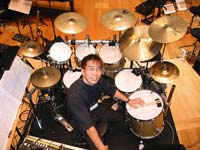 exciting competitions and interesting expositions.The spectacular program includes skateboarding, breakdancing, graffiti art, fashion, music and even belly dancing.You will be amazed with the vivacity and talent at many place like the National Museum of Singapore, Plaza Singapura, Cineleisure, Youth Park and Skate Park.
3. Singapore Food Festival:
This is the good chance to try the best chilli crab in Singapore and a variety of excellent crab menu from a great
deal of different restaurants. The Singapore Chilli Crab Festival is the opening event for this annual food festival.If you don't love to eat crab, don't worry.There are also a lot of wonderful menu for you to try especially Asian foods. Entertain yourself with interesting program such as cooking demonstrations, contests, classes,wine tasting and musician performance.
4. Sentosa Balloon Hats Festival:
This is the spectacular event which is world recorded for the largest number of balloon hats gathering. began in 2004, The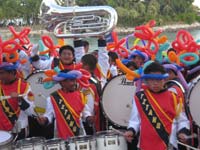 Sentosa Balloon Hats Festival is a gathering of local secondary school bands who would do display marches along the beach from Tanjong Beach to Palawan Beach before display a mass performance. Each school mades up their own unique hat style. At the end of the event, all participants would pop their balloons followed by a release of a large number of balloons into the air.
5. SWATCH-FIVB Beach Volleyball: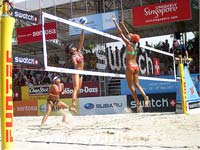 Held during 24-27 May at Siloso Beach, the SWATCH-FIVB Beach Volleyball World Tour 2007 is the biggest beach lifestyle event of the island. In addition, this event is also the first time Olympic qualification and Olympic level sportmans compete on Singapore soil for Beach Volleyball.
6. Singapore International Film Festival:
Singapore International Film Festival is a film festival event which is better than other major cities and same level as Cannes or Tribeca. In each years, this event come up with a different theme but still focuses on Southeast Asia, with awards for the Best Asian Feature Film and Best Singapore Short Film. Enjoy seeing over 300 films from some 40 countries such as Canada, Taiwan and Australia. This event takes place at the National Museum of Singapore (93 Stamford Rd), the Goethe Institut (163 Penang Rd), Alliance Francaise (1 Sarkies Rd), and Lido Cinemas (350 Orchard Rd).
7. World Gourmet Summit: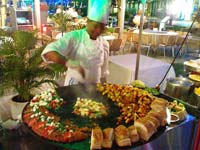 This is one of the main contenders for being Singapore's leading annual event and possibly Asia's main gourmet festival. This delicious festival goes ob for three mouth watering weeks, with the next one taking place in Singapore during April 2008, where chefs from around the world come together on this island to celebrate fine food and wine. At this event, there are various selections of special dinners, demonstrations, workshops and numerous shows that would be beneficial to your cooking skills.
8. World Book Fair:
A book fair is always a good idea as it promotes reading, which nowadays teenagers around the world don't seem to take a liking to. Reading is very beneficial as it broadens your mind, give you insightful knowledge of things that you never knew before and it stimulates your imagination. Singapore's first book fair dates back to 1985, as it was such a great success, it has been held annually ever since. Here, more than 200 exhibitors offers a wide range of goods from books to educational toys for children, games, software, all in a variety of languages. If you consider yourself as a book worm, head down to this book fair and you will not be disappointed.
9. Singapore Arts Festival: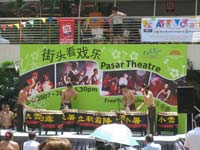 The main focus of this Arts Festival is the performing arts with performances from national and international acts, comprising of 75 main performances from all around the world that are worth watching as they are very good. Some of the performances are developed especially for this festival as it is recognized by performing artists across the globe. If you are a fan of performing arts, this festival has theatre, dance and music waiting for you to be an audience.
10. Great Singapore Sale: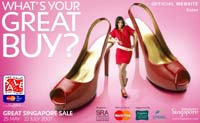 This is an event for serious shopaholics to go crazy as this nationwide mega sale goes on for a whopping eight week, as 23,000 stores participate, this number is rising every year with discounts from 10% going right up to 70%. This is paradise for people who hold shopping dear to their hearts and a sale like this is hard to ignore if ever one happens to be in Singapore. Along with endless shopping, there are many fun events which you can participate e.g. Great Singapore Shopping Challenge, a challenge to determine who the best bargain hunter is! So book your flights for June and make your destination Singapore